The adventure pack is a 2-day descent between Tauriac and Pinsac with 2 nights included, in a tent or in lodges.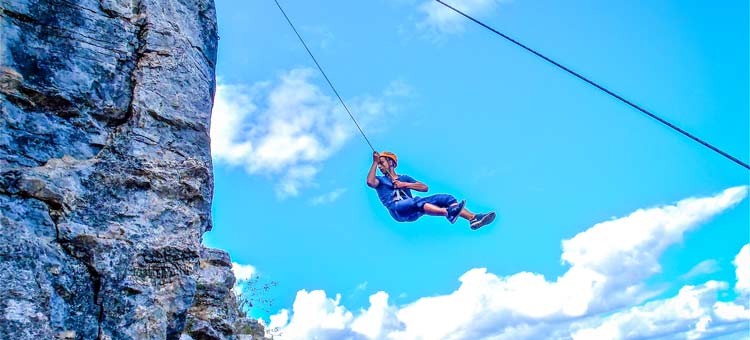 You want to enjoy a short stay not far from home, a small break from your daily life, some fresh air to recharge the batteries? This stay is for you.
2 days of descent to contemplate nature, to enjoy the sun, to take your time. (accommodation included).
For the lovers of genuine camping, we offer our tents, by the water, with mattress, table and chairs.
Do you prefer the comfort of a real bed? Choose between our Cabins Lodges on stilts or our Safari Tent and its luxurious comfort for a "glamping" stay!
Go on an adventure on the river Dordogne
Escape and explore the natural treasures of the Dordogne valley, alone or with others on our kayak canoes. We offer itinerant hikes of 2 to 5 days by canoe kayak on the Dordogne, Vézère, Isle, Drone, or the Auvézère. It is an essential experience if you go through the Dordogne!
We will accompany you to the starting point on the first day and you will return to your vehicle at the end of your stay. You have the choice to leave Tauriac or Argentat-Monceaux, two places that will offer breathtaking landscapes. Believe us, you will not be disappointed! The hikes we offer are ideal for groups or families looking for thrills and change of scenery: if you are sports and adventurers, you will appreciate to furrow the meanders of our rivers and streams. You will meet on your way beautiful waterfalls and may even stop when you want to rest. Without forgetting to take advantage of the reward we have planned for you: spend the night in one of our mobil-homes put especially at your disposal to comfort you after the effort.